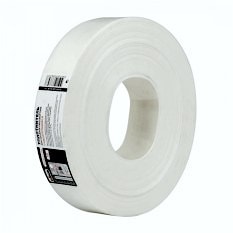 Tape on a sticky basis from the made foam polyethylene, intended for sealing of joints and isolation of a coupler from walls.
Scope of use:
- at the device of a cement and sand coupler;
- when pouring concrete;
- at the device of concrete floors with the strengthened top layer.
Properties of the material
easy installation
hygiene: polyethylene foam is not subject to rotting
possesses moisture-proof properties
possesses sound- and heat-insulating properties
Installation of the damping tape
1 - clean the room from debris and dust
2 - gradually unwind the tape from the roll, removing the protective layer
3 - fasten the damper tape around the perimeter of the room
! In the presence of columns, protrusions and other architectural elements - fasten the tape around them.
4 - press the ribbon firmly against the wall, for this you can use a paint roller